It's been a journey from our first store at our hometown in Amritsar (Punjab India), which opened in 1928, where we sold everything for the home except furniture!! With generations down the line we added furniture- sort of.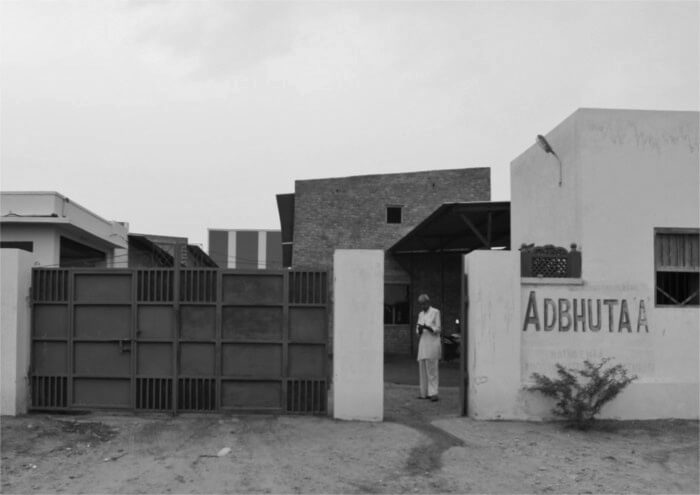 ….Sort of, because the items we carried were called "Adbhuta' (Hindi translation of Absolutely Amazing).
Fast – forward, past our branches and expansions into the larger Metropolitan city, now our operations include providing customized solutions to our clients to maximize their satisfaction with multiple options for interior and exterior decorations and renovation for all residential houses, corporate and commercial complexes, hotels and guest houses etc.
Today we are renowned manufacturers and suppliers of wooden handcrafted furniture in India, with a wide range of Indian ethnic furniture, antique replicas, wooden artifacts and wide range of contemporary fusion furniture.
Since our inception, as a result of our quality and service, we are proud to have as our clients world renowned companies like ITC Welcome Group Guest House (Gurgaon and Hardwar ), Café Coffee Day Resorts ( Kodai Kanal ) , Lotus Spa (Pennsylvania) , Pear 1 Imports ( U.S.A ), Tiger Den Resorts (Bandhavgarh) , Whirlpool Office complex, NDTV Guest House ( GK ), Parkland Hotels , Chitwan Resorts ( Kanha National Park ), Vectra India , TRE Group.
Our Adbhut range of flawless craftsmanship and popularity also allured celebrities to realize their dream homes like Dr Batra's Aldona House ( Goa ), Ms Priya Dutt ( Mumbai ), Ms Ambika Shukla, Ms Sara Pilot, Ms Sterre Sharma, Mr.Muzaffer Ali, Rabbi Shergill.
Our versatility for contemporary fusion furniture enticed CEO's of Top MNC's to get their residences beautified with our unique confluence of art forms like : Mr. Schultz CEO 'Coca Cola India', Mr. Scott Davie CEO 'Pullman Hotel', Mr. Martin CEO ' Claridges ' , Mr. Tennenbaum CEO ' Westin '.
While the whole world has gone to chip board we still use solid teak wood to make our furniture.
Personalized attention is paid to selection and sourcing of wood to come out with contemporary designs and meet international quality standards with upcoming demands of our customers. We also specialize in Antique Indian reproductions and Colonial teak wood furniture made out of reclaimed teak wood.
Intricately crafted and competitively priced, our furniture is traditional, yet stylish. We take pride in the fact that we have continued to design our furniture using "SOLID TEAK WOOD & RECLAIMED TEAK WOOD" making us a green unit, conserving our national forests cover. We finish our furniture in traditional way of using Linseed Oil & Wax as well modern finishing by using Italian raw materials in Melamine, Matt P.U. finish, making the products ethnic in nature and contemporary in looks.
We unveil our scintillating range of products that are of international standard. We have more than 5000 designs of furniture & artifacts. Apart from its various handmade wooden furniture, the company also specializes in tribal hand carved furniture, which is exclusively crafted by the team of master craftsmen from different parts of India. The exquisite products of the company have embraced the markets of U.S.A., Europe, Middle Eastern countries and all over world.
Understanding the standards of interior decoration, we undertake interior decoration projects as specified by our clients. Driven by the approach of total customer satisfaction, we also strive to deliver our services within stipulated time frame and at cost effective solutions. We have a team of expert designers, decorators, carpenters, painters and many other skilled workers, who have ample experience in their respective fields. Our team works sincerely in order to provide efficient solutions to the clients according to their budget and other requirements. Further, our team has competence in making optimized use of modern machines, which enable them to accomplish their tasks with utmost perfection.
'Adbhuta 'further branched out to 'Furniture Factory' with similar dedication and orientation towards superior quality, durability and style.
Basking in the worth of our rich past, our designs evolved and dreams changed.  In our constant evolution to aesthetics being rooted in our rich heritage, we proudly announced the opening of our yet another branch at Noida… echoing our dynamic lifestyle.
Product Range
We manufacture an encompassing assortment of furniture of different types of designs and finishes. We use a wide variety of raw materials to give shape to our unique creations. Our assortment is popular among the clients owing to some excellent features that include innovativeness, reliability, flexibility and many others. Our entire gamut is as follows:
Contemporary Furniture
Handcrafted Furniture
Interiors and Artifacts
Old Furniture & Fusion Handcrafted Furniture, etc.
Quality Policy
Being a quality conscious company,Adbhuta is completely dedicated to offer only the best quality interior decorative items to its customers, at cost-effective solutions. As a part of our enterprise to fulfill this commitment, we follow a strict quality policy in our organization. Some of the major points of this policy include:
Continuous improvement of our products
The wood is treated for moisture levels and properly seasoned.
Training our personnel regarding the changing needs of the furniture industry
By following our quality policy, we have acquired tremendous success in satisfying varied needs of our customers all across the globe. In addition, our quality controllers ensure that we use only the best quality raw materials in the production processes, which are as per the industrial guidelines.
Manufacturing Unit
We are proud to have a robust manufacturing unit, which has huge installed capacity in order to meet the requirements of the worldwide clients. It help us in manufacturing huge quantity of Contemporary Furniture, Handcrafted Furniture, Antique Furniture, etc. within stipulated time frame.
We also have a design unit with CAD/CAM software facility, which enable us to meet the specifications of our clients. Further, by supporting the wide transportation network, our manufacturing unit enables us to deliver our consignment within committed time frame any where in all the parts of India & worldwide.
Why Us?
We value our customer's preferences and provide them complete liberty to suggest the improvements in our home furnishing range. Some of the factors that have attracted a large number of clients towards our organization are:
Competitive prices
Solid woods
Bespoke
Quick delivery of consignments
Fusion look
Transparent business policy